BEST KITCHEN TRENDS IN 2022
Best Kitchen Trends
In 2022
To make your kitchen look more aesthetic and fashionable, you need to decide the kitchen style in advance to maintain the look accordingly. Kitchen trends are not about the design and variety of furniture only. It is also about creating a unique ambience in this harmonious and holistic space in your house.
However, some kitchen trends are gradually becoming a thing of the past. Therefore, it is important to know the latest kitchen trends for 2022 to integrate into your home.
Top kitchen trends for 2022 you must know.
Kitchen trends for 2022 are becoming more interesting. It is because the kitchen is one of the favourite places to hang out for people. A kitchen is where you can prepare magnificent culinary marvels, enjoy them with friends and family, and spend some quality time together. To achieve this, you need to create a relaxing ambience while taking functional and decorative aspects into account.
Do you want to know kitchen trends for 2022? Let's get to know about the latest kitchen trends for 2022.
So, here we go:
Minimalist Kitchen Trends:
Minimalist kitchen trends will experience the peak of their popularity in the coming years. With this style trend, the kitchen's space is organized based on the comfortable restraint principle. Minimalist kitchens are also easier to maintain and are easy to keep at their best, even for busy residents of megalopolises.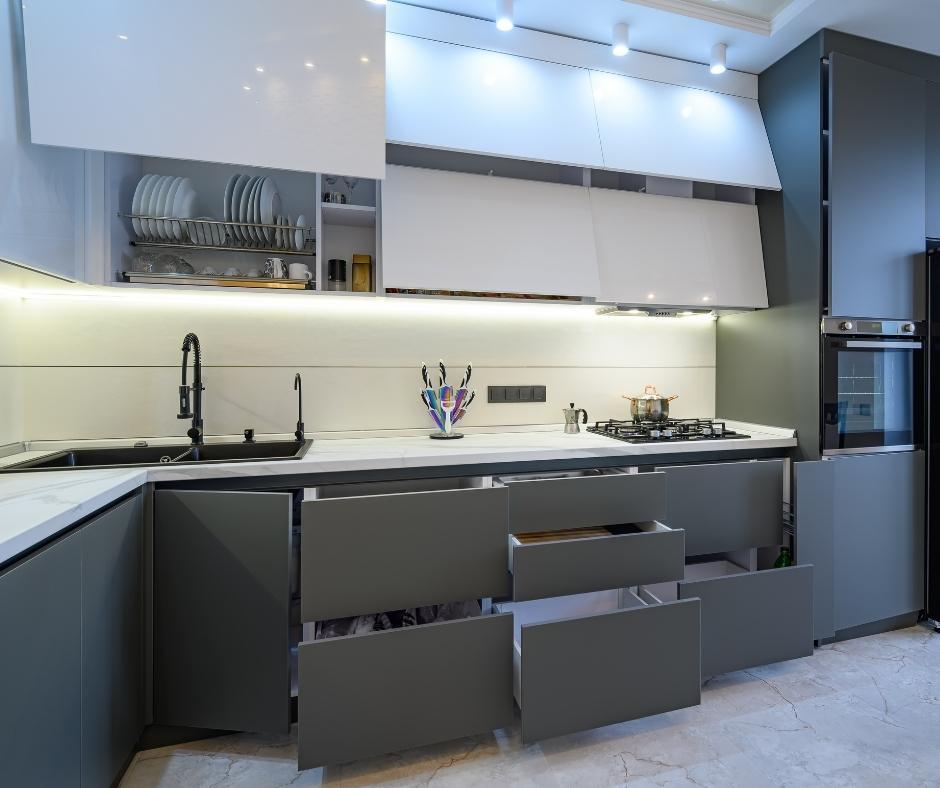 However, the major factor of a minimalist kitchen design is arranging your utilities in a way that can free up more space both functionally and visually.
Hidden storage systems are regarded the most in this regard. It is because these can provide enough storage to free up your countertop to the maximum. Even more, minimalist kitchen trends are amazing for small apartments. It is because, in these kitchen styles, every inch of space is used strategically without even cluttering up your space.
Eco-style Kitchen Trends:
This kitchen trend is also called natural minimalism. The basic idea of eco-style kitchens is to create a harmonious and functional space born of nature itself. There are certain principles to designing the interior of an echo-style kitchen. These principles include:
Natural materials' usage for walls, ceilings, floors, and furniture.

The abundance of natural light that's complemented by artificial light (if required) to make your kitchen look brighter and wider

Fresh flowers in abundance to make your kitchen greener and better.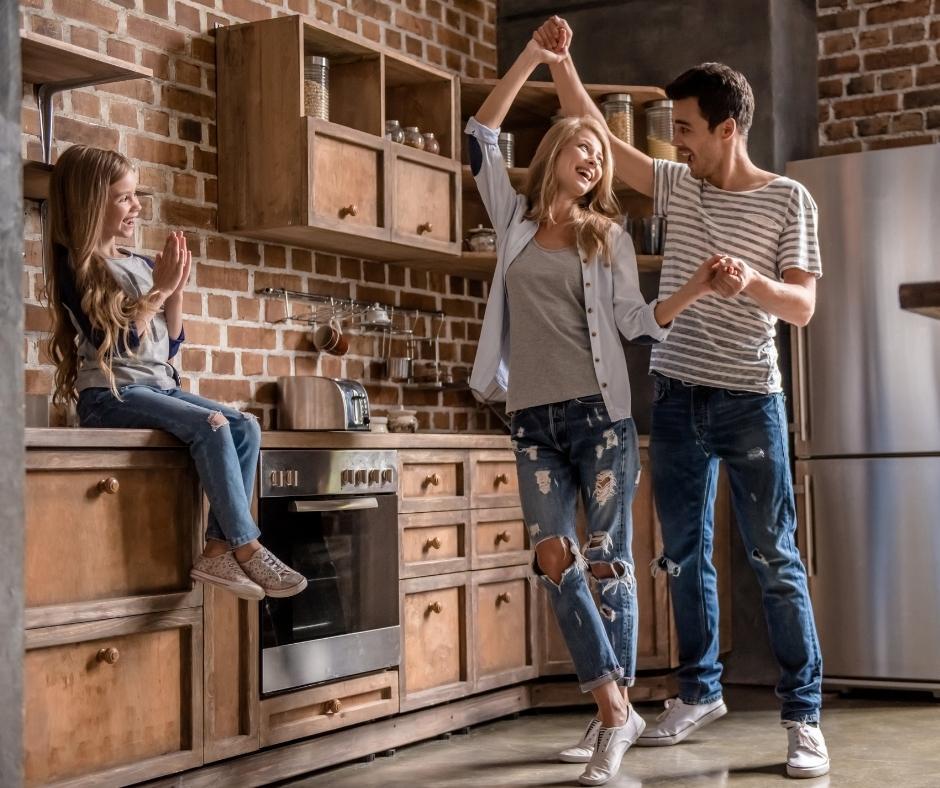 Most importantly, choosing the amazing colour pallet for an eco-style kitchen is never difficult. You can easily go with discrete tones and colours reminiscent of greenery, wood, sky, earth, etc.
Even more, tinting can also be realized through the use of natural elements. Most importantly, an eco-friendly kitchen style should always be finished with natural materials exclusively.
Modern Classic Kitchen Trends:
The innovations of technology superimposed on the classic interior, and this is how you can characterize modern classic kitchen trends.
Key characteristics of Modern Classic Kitchen trends include:
Neutral colour scheme

Discrete design

Traits of aristocracy

Symmetric modular design

The severity of forms.
However, for a Modern Classic Kitchen design, you must go with the slabs and floor covering made of artificial and natural stones. Even more, preferring plain finishing materials is always better for modern classic kitchen styles. It is because this style of kitchen would never accept any photo printing or glossy surfaces.
Even more, if your finances allow, you can prefer going for an all-wood interior. It is because a wood interior can enhance the aesthetics of Modern Classic Kitchen design in the best possible way.
High-tech Kitchen Trends:
Continuing the minimalist trend's theme in the interior, you can't ignore the high-tech kitchen style. Gloss and chrome are the most well-known features that can make it look like a high-end building. Most importantly, high-tech styles can fit perfectly even in small areas, due to a sense of freedom and more lighting.
Some of the common features of high-tech kitchen styles include:
Ultramodern materials such as glass, plastic, imitation stone, and plastic.

Smooth and glossy surfaces.

LEDs.

Built-in, smart appliances.

Chrome plumbing and fittings.

Minimum frills and décor.

Contrasting and plainness in accents.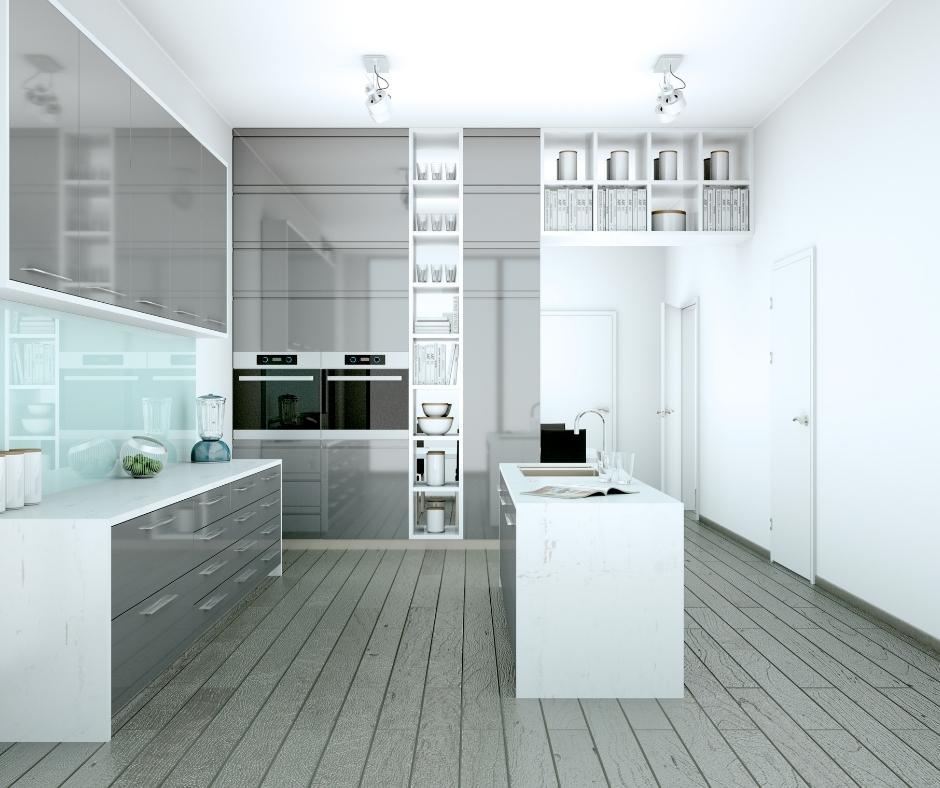 Fortunately, with the availability of built-in appliances and functional cabinets, it is possible to beautifully adjust everything in a high-tech kitchen.
Eclecticism Kitchen trends
Eclecticism is a unique combination of two or more styles of kitchen. A few elements from these different kitchen styles are used in Eclecticism Kitchen Style. However, to avoid overloading or overdoing with this kitchen style, it is always recommended not to mix more than 3 kitchen styles here.
For more information, check out our website at Universal Kitchen Doors for the latest colours and styles for your new kitchen.