NEW REPLACEMENT KITCHEN DOORS
ADVANTAGES OF REPLACING
YOUR KITCHEN DOORS
Kitchen cupboard doors are the first thing anyone notices once they step foot into your kitchen. These doors do more than hold your plates and other kitchen items; they make your kitchen look attractive and inviting. The state of these kitchen doors will either serve as an eyesore or a sight to behold. They set and define the interior beauty standards of your kitchen.
Suppose you feel like giving your kitchen a facelift; in that case, you don't need to do a complete makeover which may cost you thousands of pounds, excluding the fee of a professional kitchen fitter doing the work and several days of a non-functional kitchen.
So what are your options? Let's look at a less expensive method of replacing your kitchen. One of the biggest trends in 2021 is people refacing their kitchens; refacing is a simple way of updating your kitchen. It is the act of replacing your old kitchen cupboard doors and replacing them with new kitchen doors and accessories, which comes with many advantages. We will guide you through the benefits and clarify why you only need to change the doors.
IT IS FINANCIALLY ECONOMICAL
Making a complete makeover costs much more than replacing the kitchen cupboard doors. It gives the kitchen a completely new outlook. Replacement costs for an entire kitchen are insane compared to replacing kitchen cabinet doors; it costs an average of £10,000 and more to install a new complete kitchen.
You would have to replace your kitchen cupboard doors several times before it adds to the cost of a brand new complete kitchen. Replacement doors, drawer fronts, and panels are a fraction of the cost compared to an entirely new kitchen; replacing your cupboard doors is an interior design hack, making a massive impact with a small budget.
The cost difference between these two choices is vast, as you spend thousands of pounds on a new kitchen compared to replacing old doors with new ones. The average cost of replacing old doors and accessories is £800 to £1000. That's a tenth of the cost of a new kitchen, and you won't regret spending a penny at that price.
Another advantage of replacing your kitchen doors is if you already have fitted Granite/Quartz worktops. You know this product can last a lifetime, and having to rip them out when installing a new kitchen will be costly. There is no risk of the worktop being damaged when installing the new kitchen cupboard doors.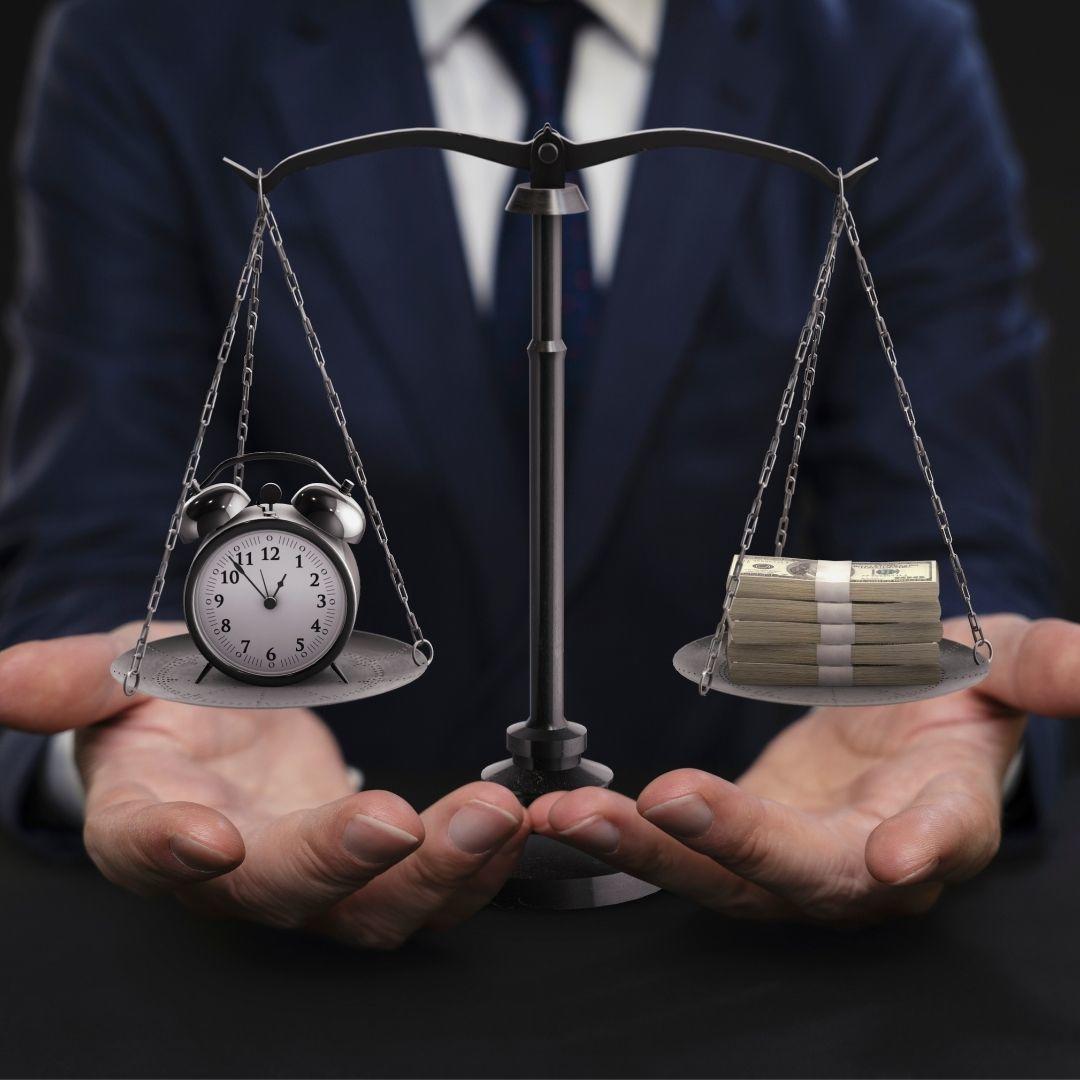 CONVENIENT AND TIME-SAVING
Just replacing your kitchen doors means less hassle and less stress. You can purchase these doors online from specialist kitchen door suppliers, and within a few days, they are delivered directly to you.
You do not need to remove your tiles, sink, or even your appliances or worry about new plumbing or electrics; you don't even need to decorate unless you decide you want to. You can select a convenient time to fit your new replacement kitchen doors, as you may wish to arrange for your fitter to install the doors and panels, or you can easily install them yourself.
Fitting replacement kitchen doors can be installed in as little as one afternoon, and the job is done with no mess. Once you upgrade your kitchen, it takes no time to get things in order, and you receive the kitchen you have always dreamt of having.
MADE TO ORDER
So you might think that your doors might be an odd size, and any new replacement kitchen doors you try to install will not fit. It is not a problem as businesses such as Universal Kitchen Doors can supply any odd sizes, from doors to cabinet panels. It is one of the most significant advantages of cupboard door replacement.
A NEW LOOK
It doesn't matter if your choice is a simple upgrade or a completely different look; rest assured that you will get a look that takes your fancy. Changing how your kitchen looks or feels by using style and colours is a great way to brighten up and add value to your home at a low cost, so what is your kitchen door style?
SO MANY DOOR STYLES
Do you go with a traditional look or a modern kitchen door style? Choosing the kitchen door type can be one of the most complex decisions for some people. It may depend on many factors, such as whether you live in a cottage or a flat. There is no right or wrong when picking a kitchen door style as your choice reflects you, such as bringing a little of the country style into your flat if you are choosing a traditional door style.
HUNDREDS OF COLOURS
There is no right or wrong in picking your colour; what works for you may not work for others. The most popular colours are shades of grey, from Supermatt to Ultra-Gloss kitchen doors. White and Cream are still popular choices, but how do you see the colours or the doors if you don't have a door supplier near you? Take Universal Kitchen Doors; you can buy and even receive free colour samples delivered to your home.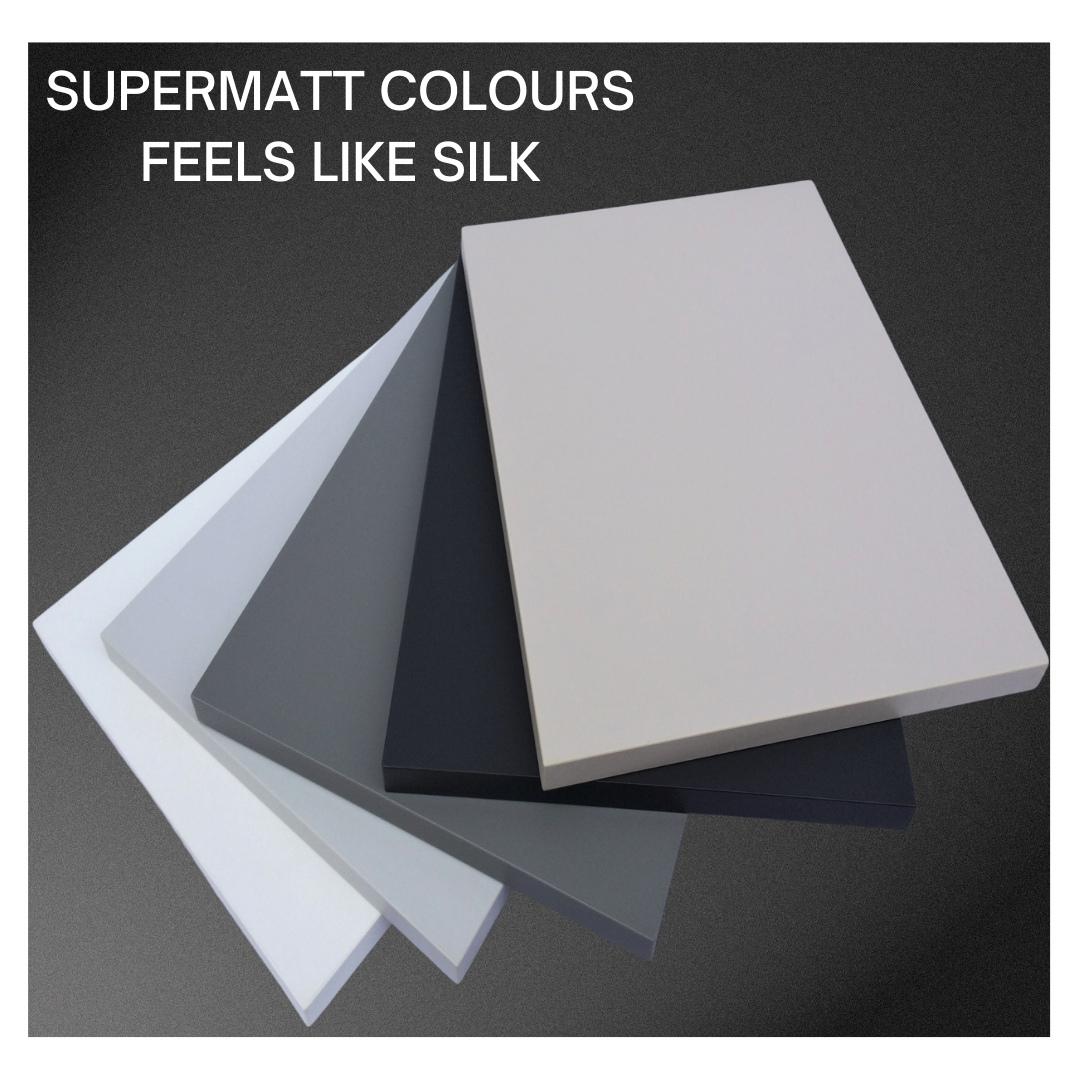 MATERIAL
It is almost impossible to tell the difference between natural wood and not-so-authentic wood doors unless you know what you're looking for. Most, but not all, kitchen doors are made out of a core material called MDF and then reaped in foil or acrylic. Both foil and acrylic are available in many different colours, from white and black to wood-effect doors and panels. The advantages to using these materials are ease of cleaning and you don't have to worry about your doors warping over time.
ENVIRONMENTALLY FRIENDLY
The construction of a new kitchen cabinet requires that trees be chopped down from forests. Deforestation is a very harmful activity to the environment. It leads to increased CO2 emissions and the eroding of the soil.
You will be dumping less material in landfills when you're not destroying the old kitchen cabinets but reusing them. Older cabinets can rarely be reused or recycled once taken out of your kitchen. So, the longer you use them, the healthier the environment stays.
BENEFITS FOR YOU
For those who wish to give their kitchen a fresh appeal but want something economical and eco-friendly with as many choices as possible, replacing your kitchen cupboard doors may be the best option.
There are several advantages to replacing the cabinet doors in your kitchen. It is financially economical, convenient, time-saving, and environmentally friendly. You can design your kitchen looks, pick your style and colours, and make your doors per your order. The advantages of replacing your cupboard doors are too good to pass over. It would help if you considered giving your kitchen a new lift by replacing those kitchen cupboard doors.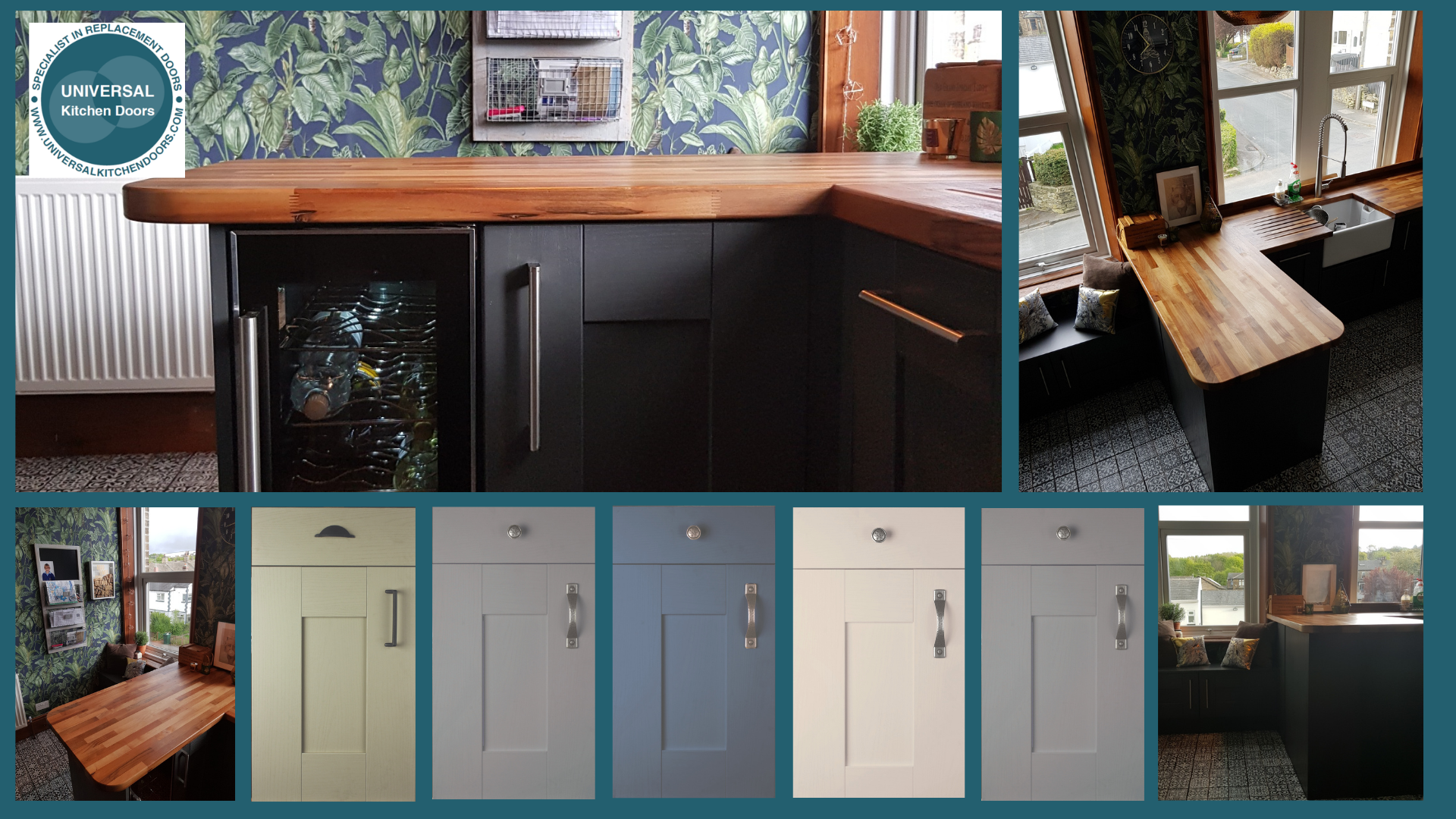 For more information, check out our website at Universal Kitchen Doors for the latest colours and styles for your new kitchen. Want to know more about kitchen makeovers and guides? Check out our blog on VERY BEST KITCHEN TRENDS IN 2022