FAQs
Frequently Asked Questions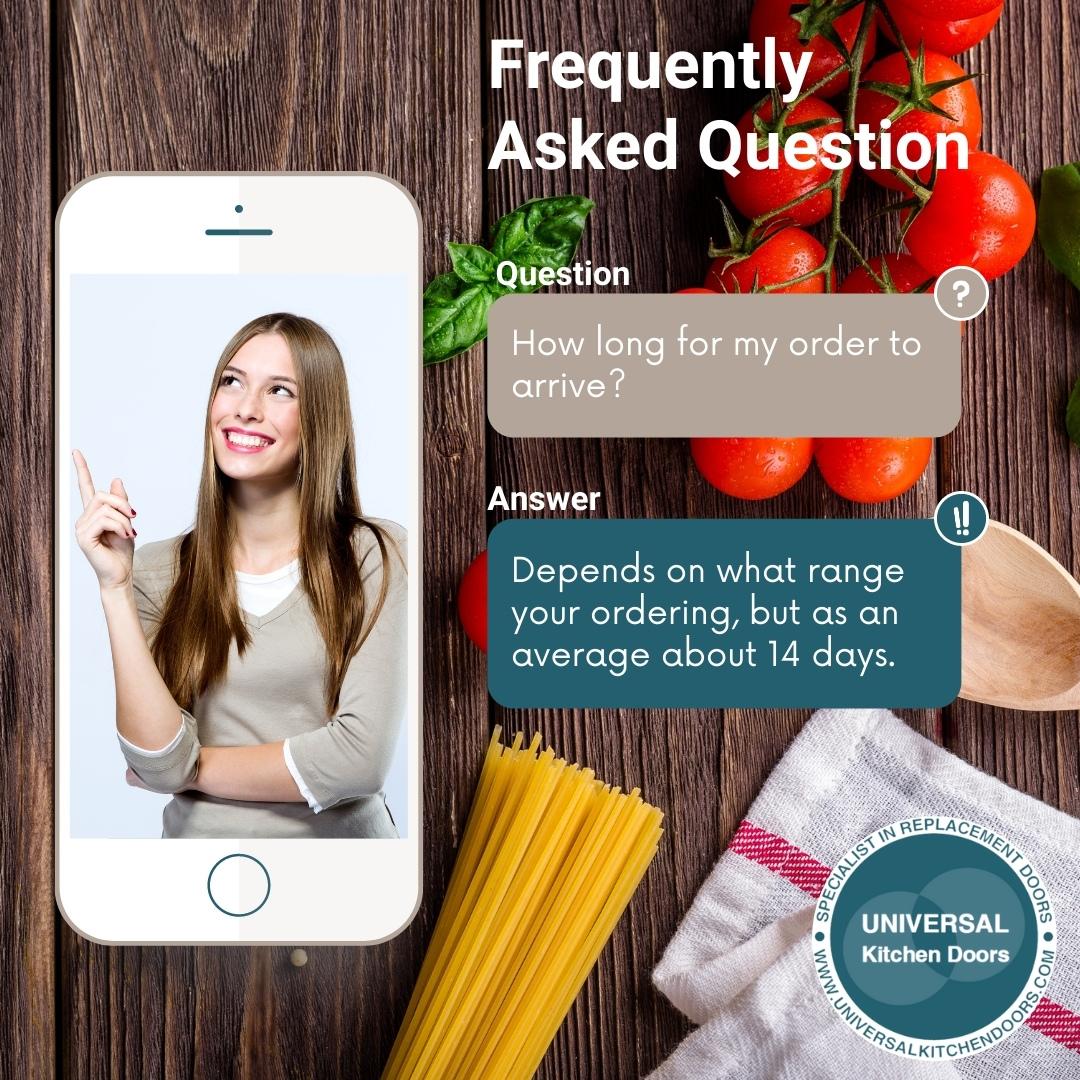 My kitchen cabinet doors are not a standard size. Does this matter?
No, this does not matter. Most, if not all, of our cabinet doors, drawer frontal and panels can be made to your exact size.
Are your doors only meant to be used in the kitchen?
No, the doors can be used almost anywhere you want as our doors are manufactured to FIRA CERTIFICATION. Our doors can be used for your kitchen cabinets, bedroom wardrobes and some are really good for your bathroom cabinets. You can even use them in boats such as canal boats.
Does Universal Kitchen Doors offer a fitting service?
Yes and no. This is subject to your location. Please contact us for more information if we do fitting in your area.
Do your prices include VAT?
Yes, all our price include VAT.
Do your replacement kitchen doors come pre-drilled for hinges?
Our replacement kitchen cabinet doors do not come pre-drilled as standard. But you can have your doors drilled in the same location as your old hinges, making installation really easy


Do the wardrobe doors come pre-drilled for hinges?
Our replacement bedroom wardrobe doors again do not come pre-drilled as standard, but you can specify where you would like the hinge holes drilled.
Do you have a showroom for me to visit?
To keep our overheads to a minimum and our prices as low as possible for our customers, we do not, but we can deliver all our products throughout the UK.
Can I request a quotation over the telephone?
Yes, of course, you can even email us as our friendly staff will be happy to help.
What are the thickness of the doors and other product you sell?
The doors and panels do vary in thickness. The minimum thickness is 18mm and goes up to 22mm, depending on the door range you pick. Our gloss and supermatt which are our best selling product are 19mm for example.


Can I collect my order?
Unfortunately not. However, we do deliver direct from the factory to any location in the UK. Most of the orders are delivered free of charge.


What are your doors and panels made from?
Most of our doors are made from MDF with either a vinyl wrap or acrylic finish. Most kitchen doors included bedroom wardrobe doors on the market today are made from vinyl wrapped MDF.


Do your doors, drawer fronts and accessories come with a guarantee?
All our replacement kitchen and Bedroom doors, including the drawer fontal and accessories, come with a six-year manufacturing guarantee.
Do the hinges come with a guarantee?
If you purchase extra hinges from us, they come with a lifetime guarantee. We only supply Hettich hinges as they are one of the best hinges made and supplied.


Do the doors come pre-drilled for handles?
We do not drill holes for handles as there are many different types of handles available on the market and depending on the handle you may want them in a different position on the kitchen doors.


Do the 'doors for glass' come ready glazed?
Yes and no: our glazing is supplied in acrylic and not glass. This helps to keep the price low to you, plus you would find it hard to tell the difference. We can make the glazed finish in either clear just like glass or frosted and even stippled.


I want to place an order. How can I place my order with Universal Kitchen Doors?
You can order through our web site, where we accept all major credit cards, or just give us a call on 01422 381138 and pay by cheque or by bank transfer.