BEST GUIDE ON HOW TO REPLACE YOUR KITCHEN DOORS
Replacing Your Kitchen
Doors, Made Easy.
Do you want to make your kitchen look brighter and more aesthetically pleasing without a thorough kitchen renovation? Replacement of kitchen and cabinet doors can be the most effective option to consider in this regard. It is because replacing cupboard doors and installing Universal Kitchen Doors makes more sense.
It is a more effective way to give your kitchen an updated feel without blowing your budget. It can easily give your kitchen a whole new, modern look. It's essential to know how to do it. It is because by knowing the entire process you can complete replacing kitchen doors as rightly as possible.
However, here we have enlisted some of the essential things to consider regarding replacement kitchen doors. Consequently, you can get things done more effectively in this regard. So, here we go:
It is important to decide on door style:
It is important you spend time selecting the style of the doors. For this, you can have a look at some design inspirations online. Find images of kitchen styles you like; this will make it easier to choose a perfect style for your kitchen door. There are different style options you can consider in this regard. For example:
Traditional kitchens.
Such types of kitchens come up with more muted colours such as whites, creams, or wood colours. These often have more traditional kitchen designs with doors in shaker style. These are by far the most popular traditional kitchens door styles. These doors are often made of wood.
Modern kitchen styles.
However, on the other hand, modern kitchen styles usually have gloss or super matt kitchen doors with integrated handles. Cream, white and grey doors have become one of the modern gloss kitchens' mainstays in recent years. These can also offer a nice option if you have a modern kitchen décor. These doors are often made of MDF.
Whichever make of kitchen door replacement you are looking for, a FIRA gold certification is a great way to ensure excellent manufactured doors.
Colour of doors:
Arguably, the colour of your kitchen doors is also one of the most important things to consider while replacing kitchen doors. Fortunately, Universal Kitchen Doors can let you choose your style of door in any of your preferred colours without any hassle. You just have to choose a colour that can fit perfectly into your prior kitchen décor.
However, if you are unable to make an effective choice, you can simply ask for professional help for a better choice.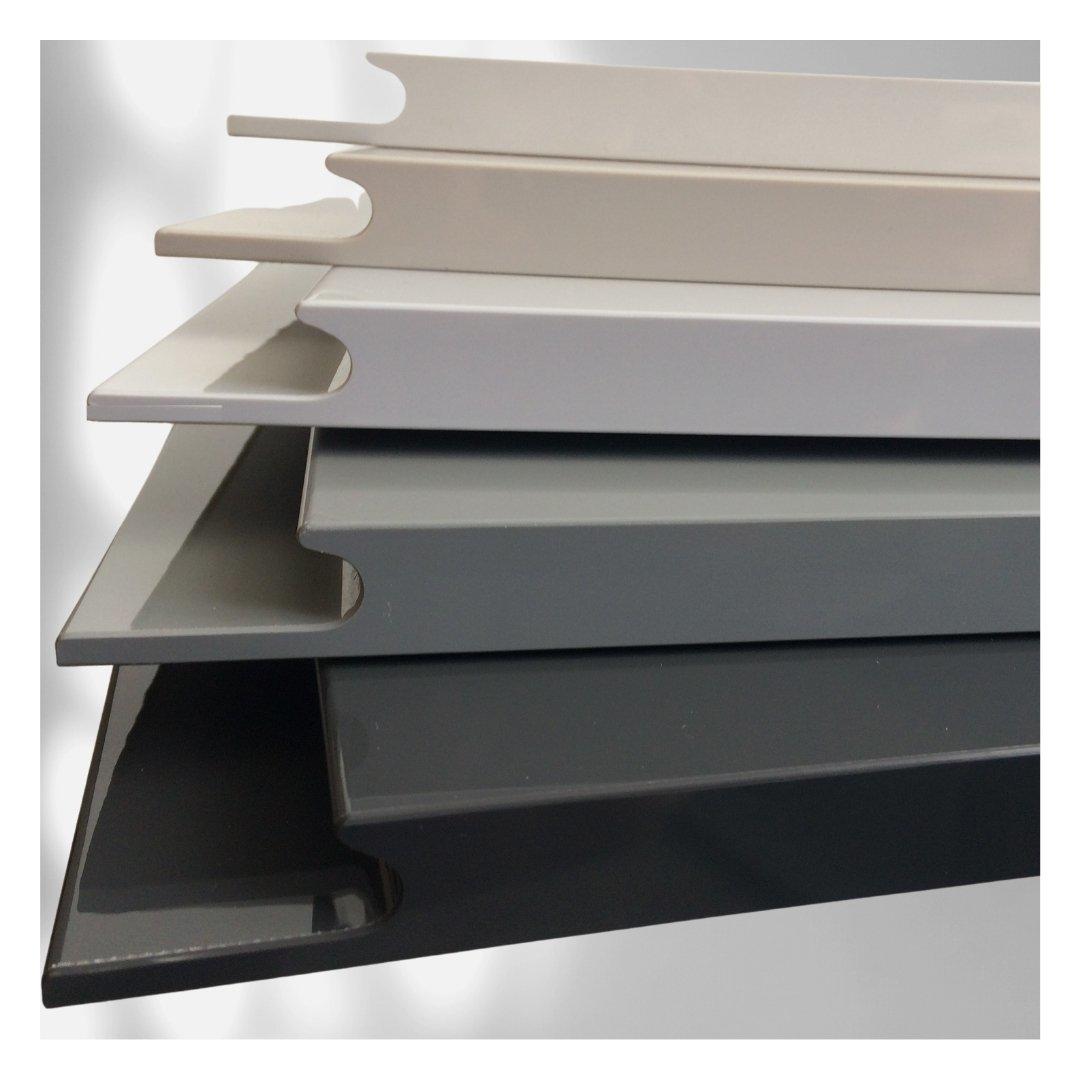 Select the type of kitchen and cabinet doors carefully:
Kitchen doors can be made of a variety of materials. Less expensive kitchen cabinets and doors are commonly made from MDF & chipboard. However, solid wood is used to manufacture high-quality kitchen doors and cabinets.
Well, you can choose the type of kitchen cabinet doors as per your budget and requirements. However, here are some of the most common options you can consider in this regard. So, here we go:
Acrylic Gloss Doors.

Foil Doors.

Solid Wood Doors.

Super Matt Doors.

Woodgrain Doors.
You can simply choose your option as per your preferences.
Finishing quality and door sizes:
The finish of your kitchen cabinet doors is pretty tough to discern, especially for untrained people. However, it is critical for the look of your door in the long term. Therefore, you must invest in the doors that come up with perfect finish quality that's meant to last for longer.
Once you have decided the style and colour of kitchen doors you want, it is time to measure your cabinet and cupboard doors.
Are you finding this task daunting? Well, don't panic: getting measurements of your kitchen doors is easier than you think. Start measuring the size of doors from the back because that's the squarest part of the door. Firstly, measure the height of doors in millimetres, and then width. This will help you to get the right measurement of your kitchen doors.
Consequently, ordering the perfect size of kitchen doors will become easier for you.
Consider hinge hole position:
Measuring hinge holes position is another important factor for making replacing kitchen doors hassle-free. Learn to measure the hinge holes position accurately to avoid any added stress.
To measure the hinge holes position, take a measuring tape. Use the tape to start measuring from the top of your kitchen door to the centre of the hinge hole. Repeat the same step but this time from the bottom of the door to the centre of the hinge hole for the bottom hinge.
Taking the right measurement of hinge hole position is essential. So, ensure to perform the entire process without any distraction around i.e., pets or children. Also, make sure to take these measurements twice to avoid any confusion.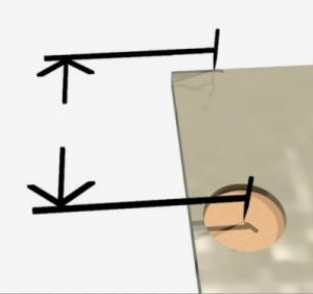 What else do I need to install for replacement cupboard doors?
Hinges, fillers, end panels, and cornices are commonly available in the exact finishing for your replacement kitchen doors. However, you need to measure the size and quantity for the perfect installation of your cabinet doors and kitchen doors.
Even more, if you have any special door sizes, you can simply get the door cupboard customized to your sizes.
Installing your kitchen replacement doors
Once you have understood all the steps of replacing kitchen doors, now you just need a few tools to complete the process of fitting kitchen replacement doors properly. It is because knowing the essentials can make it easier to install kitchen doors on your own.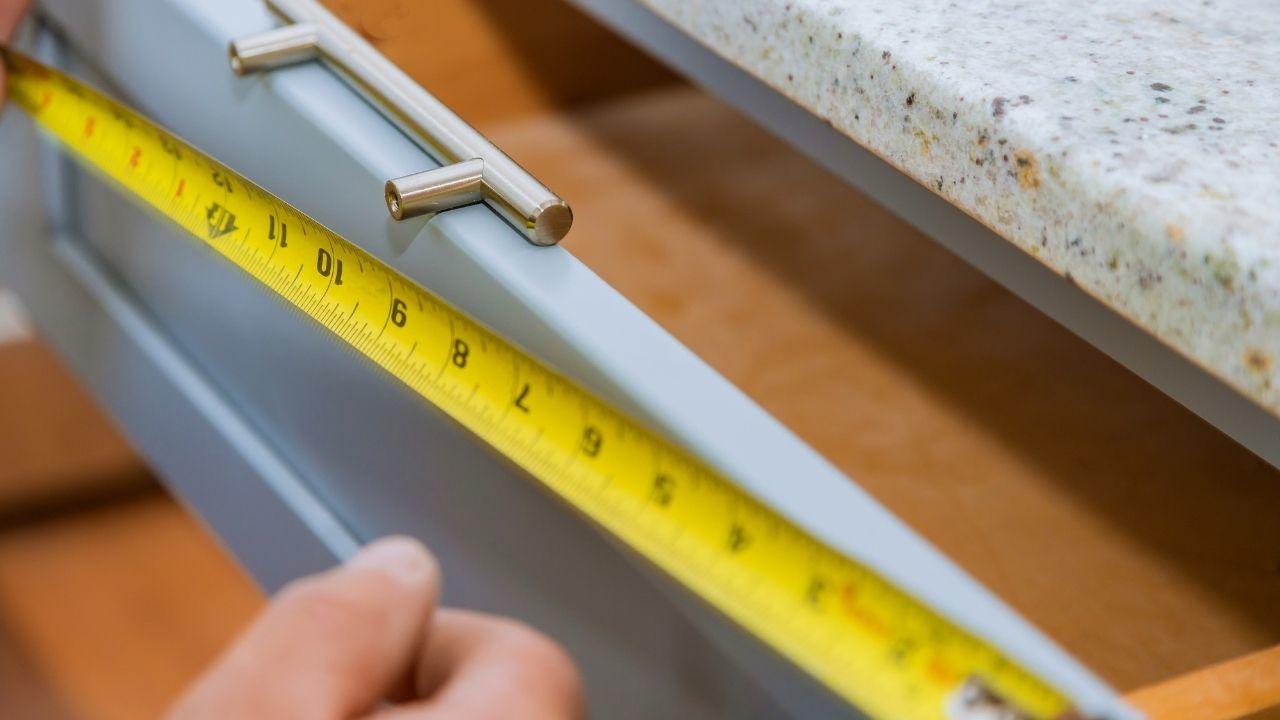 So, get the required tools and start the replacement process to give your kitchen an overall improved and attractive look in the best possible way. The cheapest and easy way of having a new kitchen, without the hassle.
For more information on costs visit our website at www.universalkitchendoors.com or call 01422 381138