Should You Buy a Low Cost Or Premium Kitchen in 2021?
Should You Buy a Low Cost Or Premium
Kitchen in 2022?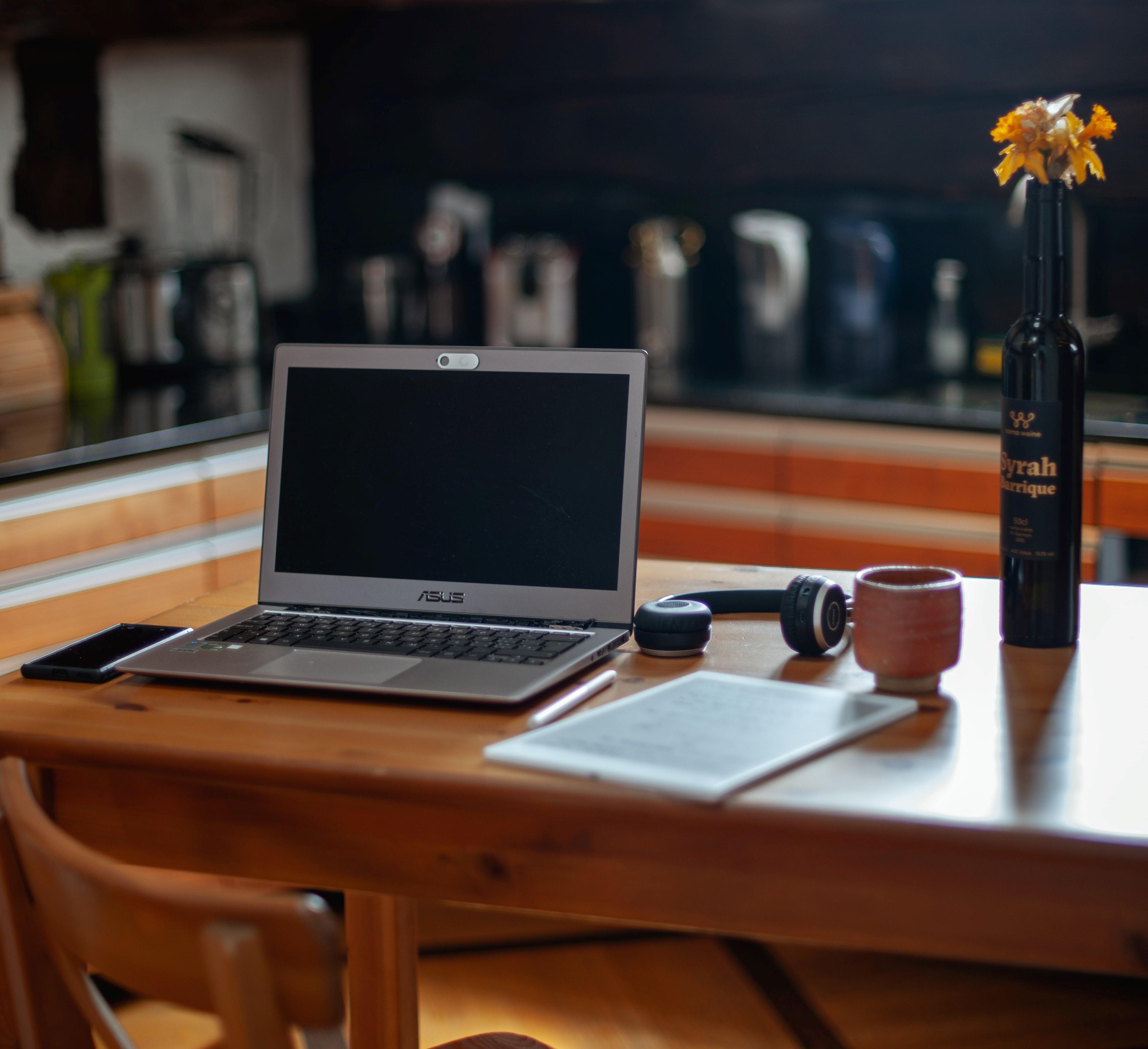 Working From HomeIn today's world, the kitchen is one of the most used rooms in the home. Nowadays, more people are using their kitchen in other ways besides just cooking. Kitchens today are being used as the main room from watching TV and reading the paper to coffee mornings and socialising with friends and family.
However, in today's COVID world, more people are working from home than ever before, so if you do not have a spare room the kitchen may be the room to work from as there space and normally fewer distractions.
So is it more important to decide on what type of kitchen you should buy: should you go for the cheap and cheerful kitchen? Or the better quality, though greater expense, kitchen?
Benefits of buying a Low-Cost Kitchen: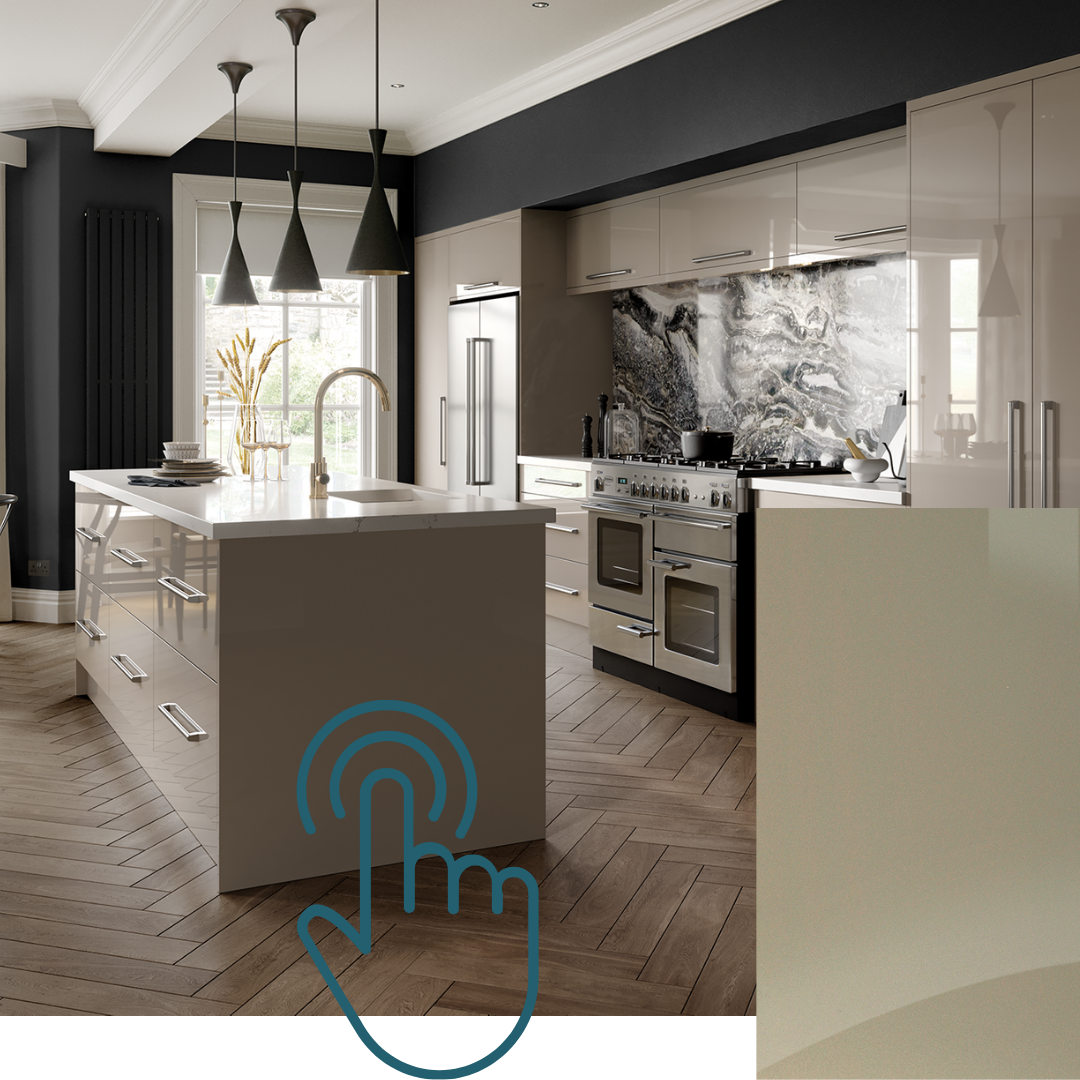 Ultra Gloss By Universal Kitchen Doors
One of the main benefits of buying a low-cost kitchen is the cost. When buying this type of kitchen, there will be a significant price decrease. This type of kitchen will be especially great for those customers who have a low budget and can't spend as much. A low-cost kitchen is easier to buy and set up.
This is because you can buy cheaper kitchens off the shelf at your local DIY stores, as they are usually ready-made and box up as flatpacks units. This means that it is easier to both buy and quickly install this type of kitchen. Because of this, companies won't need to deliver these box up flatpacks units to you as you can collect yourself, meaning you can save on both money and time.
You can have your kitchen designed when buying from a high street store or DIY/Trade outlets. This process takes a few hours with the help of a designer and you normally have more choice in styles and colours when buying products this way and these materials usually have a better quality than the box up flatpacks units. Delivery times when buying products this way is normally a few days to 4 weeks. This gives you time to plan.
Disadvantages of Buying a Cheap Kitchen:
One reason you shouldn't buy a low-cost kitchen is due to the cheap materials that will most likely be used. Materials and components that make up each unit will also be a lot cheaply made and therefore, easier to break or fail like hinges or back panels inside your carcase. If these materials do break, then you will have to pay more money to get them either replaced or fixed.

Low Cost
Another disadvantage is that the guarantee on these kitchen units is normally up to 2 years. This is significantly lower compared to the better quality kitchen, whose guarantee is usually up to 6+ years.
Note: be careful when looking at the guarantee. Some companies can over exaggerate the guarantee, by saying the kitchen units come with a 25-year guarantee. However, what they don't tell you is that this only applies to certain components, such as hinges.
For example, the hinges may have a 25-year guarantee but the doors may only have 2 years. Trying to claim a guarantee after 6 years is almost impossible unless you have paperwork or a receipt saying how long the guarantee is for.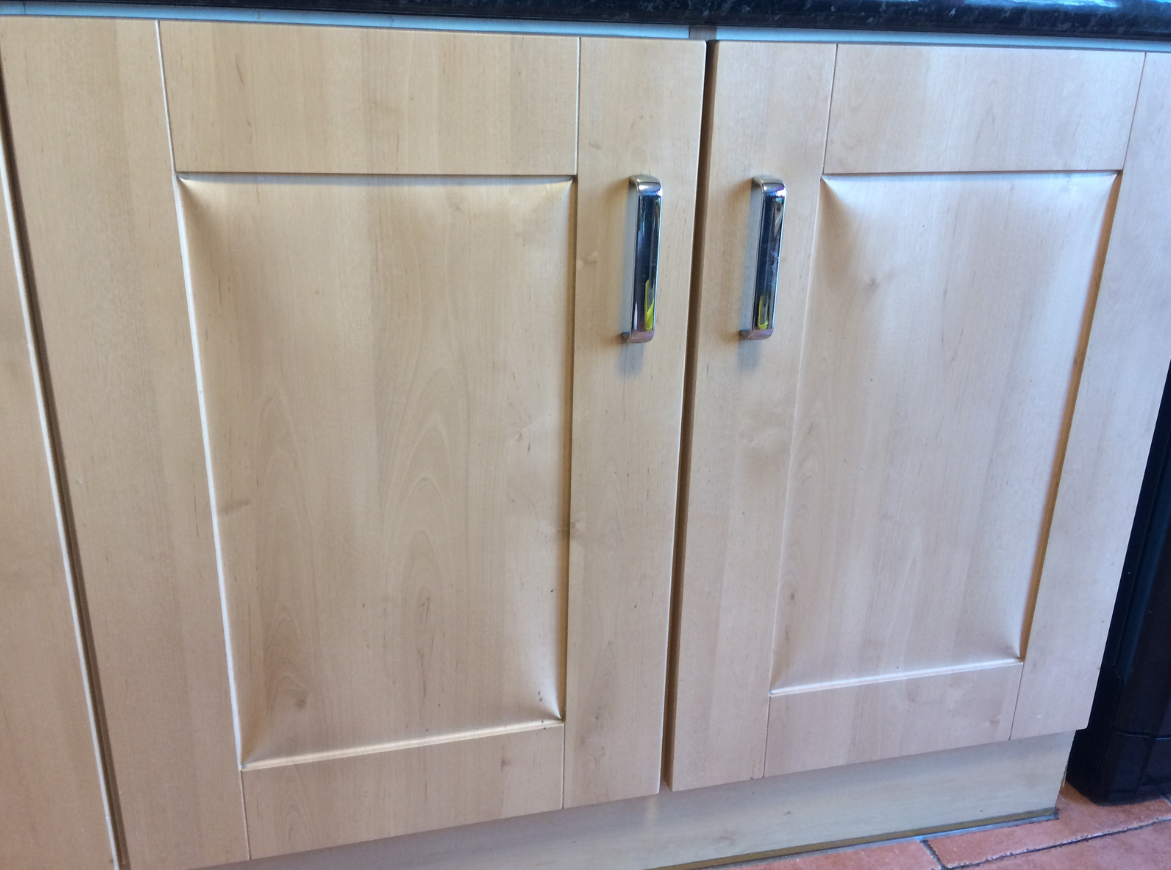 Cheap doorsA big disadvantage with this type of kitchen is that there are usually a lot fewer options for the low-cost mass built kitchen. Whether it be on product choice, sizes, colours, or accessories, there won't be as big of a variety.
An additional problem with this type of kitchen is that cheaper materials and thinner products will be used. For example, the door for your kitchen maybe 16mm instead of 18mm. Because of this, these products may break over time.
(Some examples include: blown doors where the material comes away from the MDF door, doors that warp/bending over time due to the cheaper materials and thinner components being used.)
If you do buy a low-cost kitchen, then your kitchen may appear unflattering as times goes on, since cheaper materials will be used. You will also find that large DIY/Trade outlets generally will have inexperienced designers as the companies want to keep the staff cost as low as possible. These designers are more focused on selling you a kitchen quickly rather than spending time designing your kitchen which means your kitchen could look like everyone else who bought a kitchen from that company.
Benefits of a Premium Kitchen: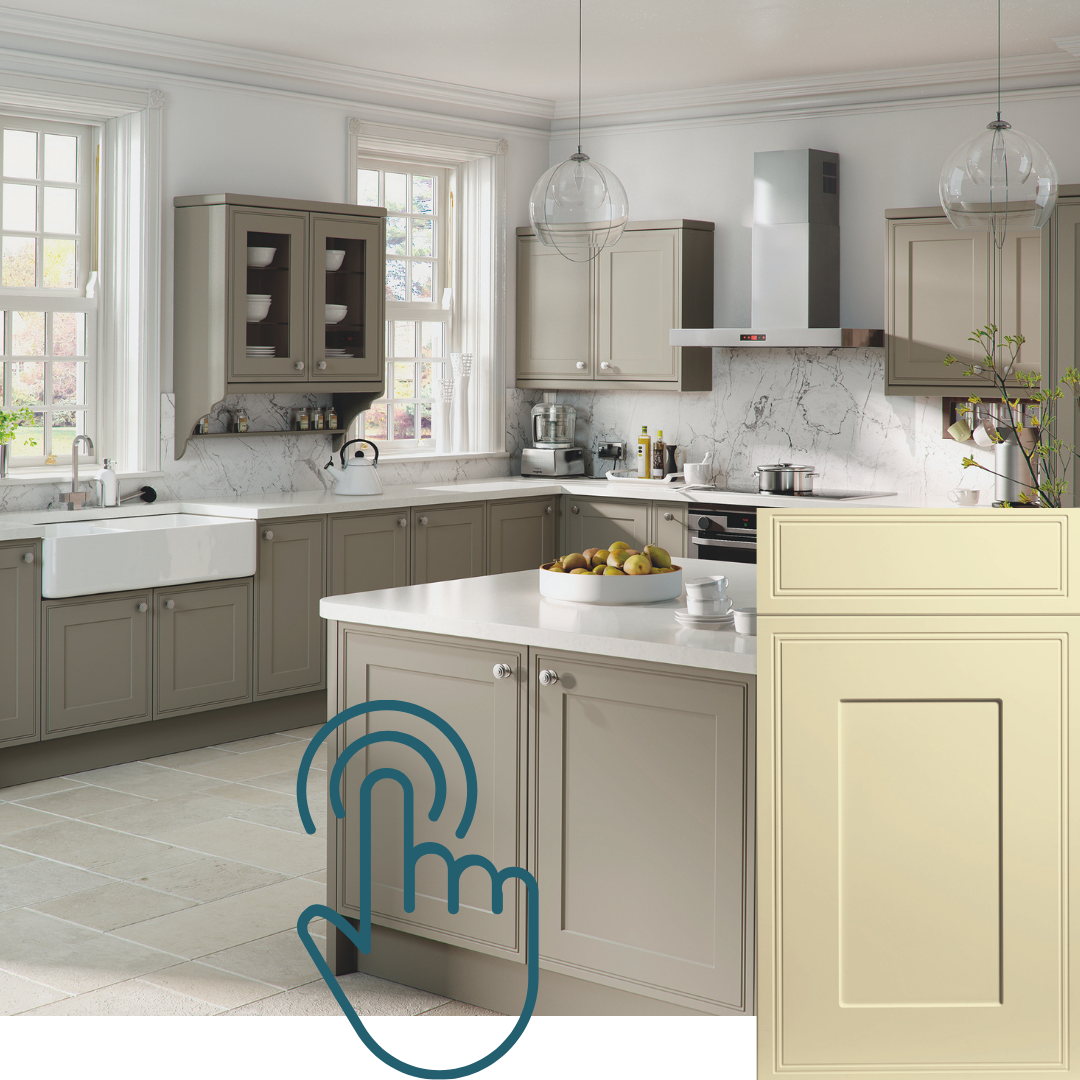 Universal Kitchen DoorsWhy should you buy a good quality kitchen? One reason is that, though it may be more expensive, the quality of the kitchen should be better and last much longer, compared to the low-cost option.
This means you won't have to fix components that have broken or failed, which will save you more money over the long term.
Buying a more expensive kitchen typically has a greater range of products. Whether it be for product sizes, colours and accessories, there is more variety when buying an expensive kitchen.
When buying a premium kitchen you will have other options like built-up carcasses and doors that are already handed and hinged to the carcase, so this will help to speed your install time and make your fitter happier.
When buying premium products, they typically have better components that are made of better materials. For example, when buying a more expensive kitchen, there will be thicker carcasses, better hinges for your doors (with hidden soft-close mechanism built within the hinge) thicker doors from 18mm to 22mm and a much better high-quality finish. Your drawers and carcasses you buy may also be fully assembled and come ready installed. Buying these products will have a much longer guarantee, which is 6+ years on most components such as doors, hinges, drawer boxes and carcases.
A good quality kitchen should appear much more flattering in the long term, compared to the lower-cost kitchen, because this kitchen will have better materials and a higher quality finish. The kitchen should stay elegant for many years. Due to the higher price, you should get branded components like Blum, Hettich, and Bartels which will work better and will not break over time.
Generally, more expensive kitchens are also more detailed in design and planning as your designers have more experience. The planning and designing can take much longer, as designers will design your kitchen over days rather than hours.
Disadvantages of a Premium Kitchen: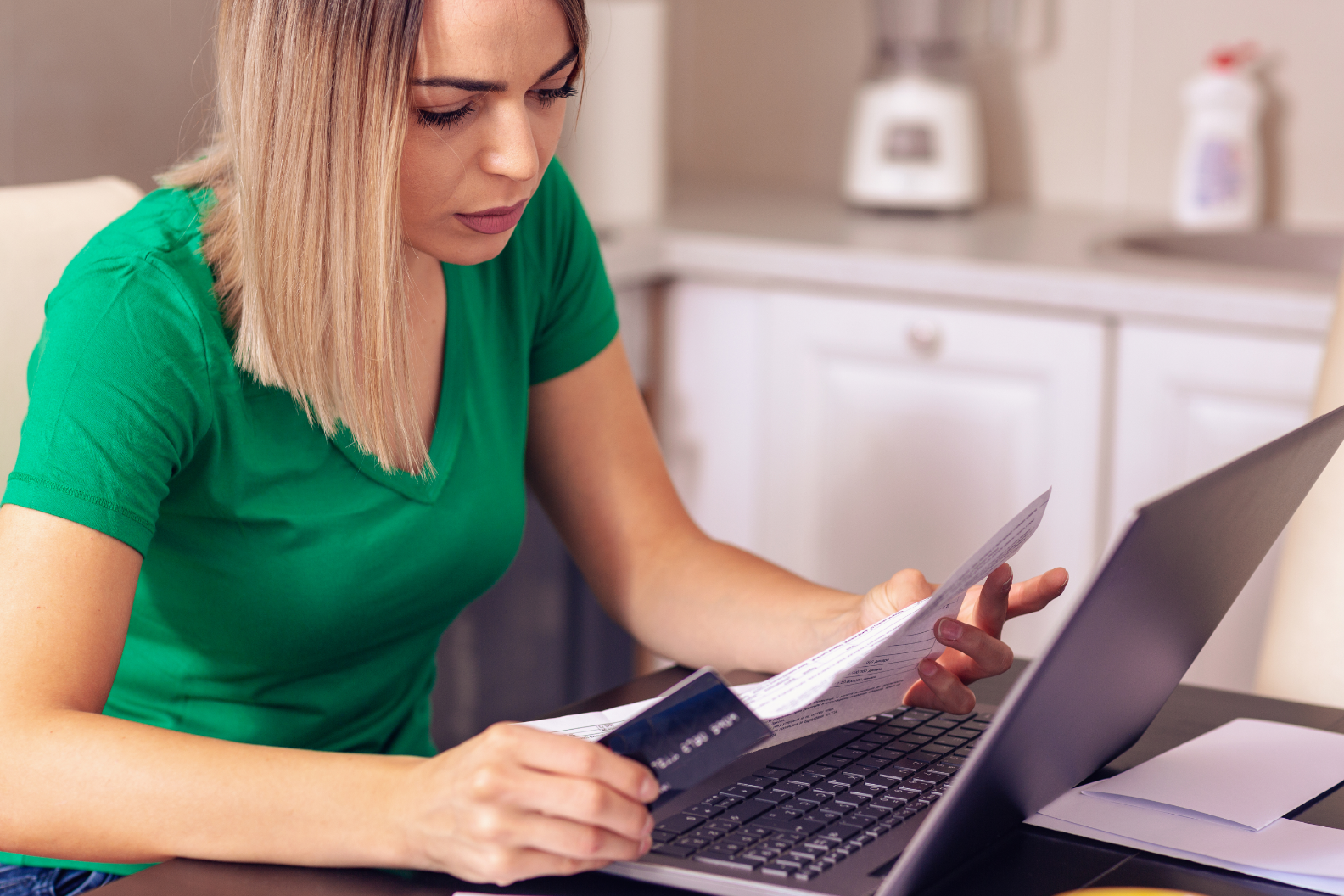 Paying For KitchenOne of the main disadvantages of this kitchen is that it is more expensive, compared to the low-cost kitchen. Due to this, some customers may not be able to afford this type of kitchen.
Another disadvantage is that the ordering and fitting time can be very long. This can vary from 4-12 weeks - and in some cases, even longer.
If you want an experienced kitchen fitter, then the cost of fitting may be even more expensive. Also, not all expensive kitchens are of good quality so do your research before you buy to make sure you're not getting an over-inflated price.
Conclusion: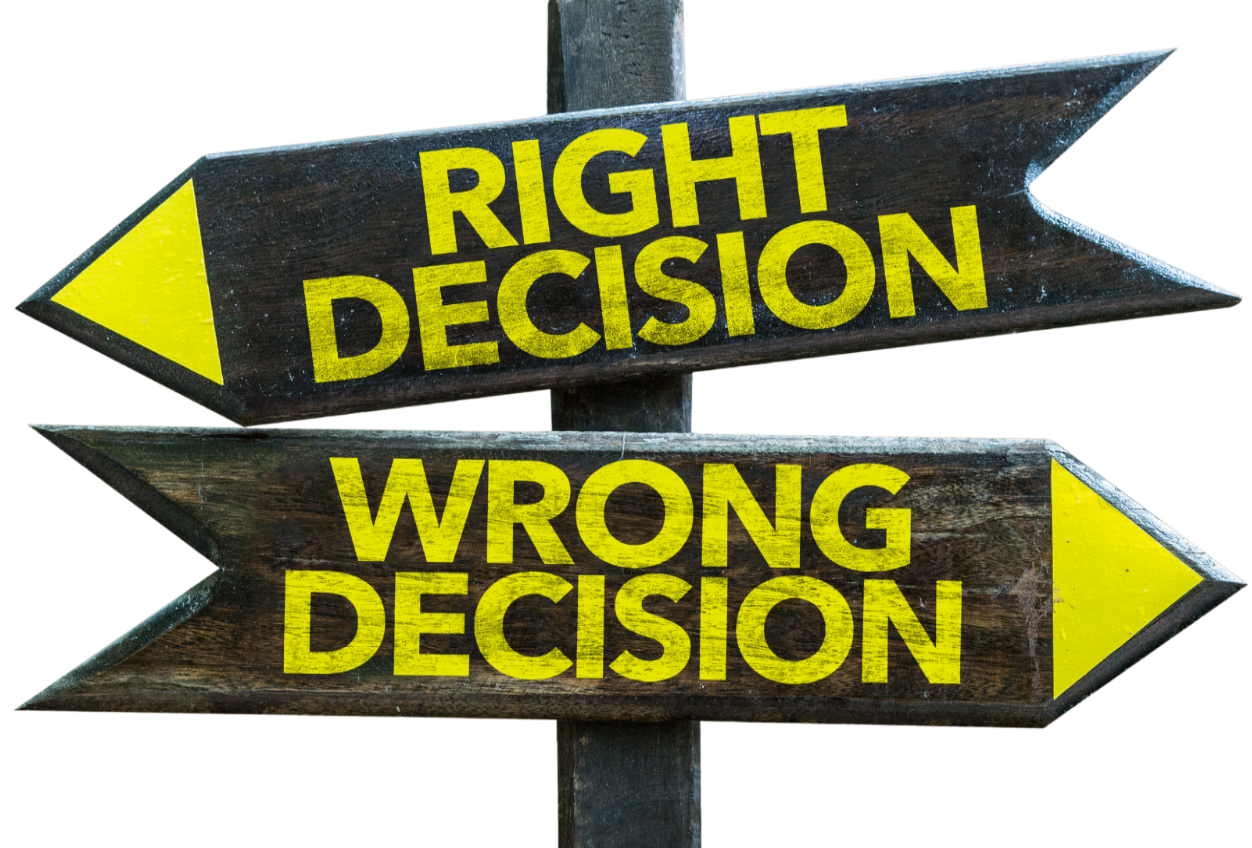 Buying a low-cost kitchen will be best for customers who have a low budget, or those who only have to buy a few kitchen units for their kitchen. Customers who are selling their house may also want to buy a low-cost kitchen if they want their house to be sold quicker.
However, buying a low-cost kitchen would not be a good option for those who want a kitchen that should last for years to come. If you have a bigger budget, we would recommend you go for the better quality kitchen, but make sure you do your research before committing to buy, whether you're looking at a low cost or a more premium kitchen.
In conclusion, there is no right or wrong when choosing which kitchen you would like to buy. It depends on the consumers and what they want to achieve from their kitchen whether it be a quick turn around, better service or a more detailed planning service.
For more information on up and coming blogs regarding everything to do with kitchens and replacement kitchen cupboard doors, click on the link Universal Kitchen Doors.