KNEBWORTH MATT ACCESSORIES
KNEBWORTH MATT PANELS & ACCESSORIES
You have selected your new cupboard doors.  All you need to do now is pick your accessories.  Knebworth has loads to choose from when it comes to panel sizes.  If you do not see the panel size you want, call or email, and we will be happy to quote.  Knebworth matt accessories include multi-purpose cornice/pelmet and plinths.  Glazed doors are also available in standard and bespoke sizes.
Details on Knebworth cabinet doors in matt, including prices, CLICK HERE.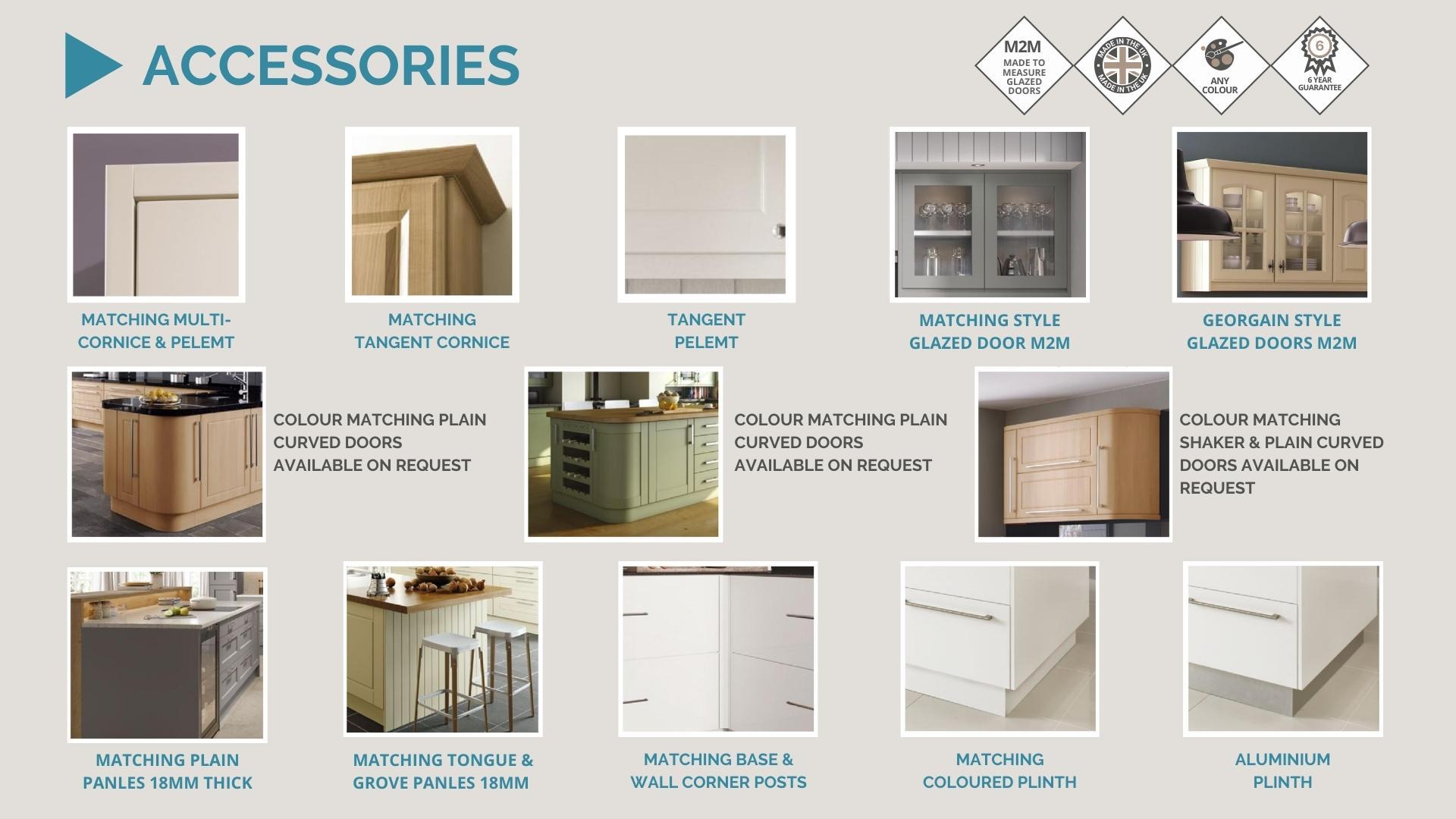 Estimated Delivery Time: 3-5 working days for standard accessories.
When ordering this product as part of a larger order, all products will be dispatched together once the order has been fulfilled at the factory.