BELLA SHAKER PAINTABLE VINYL CUPBOARD DOORS
SHAKER DOORS & DRAWER FRONTS IN PAINTABLE VINYL
Paintable vinyl doors choose the colour you want with our shaker replacement kitchen doors.  When painting vinyl kitchen doors, following the proper steps is essential to ensure a successful and durable finish.  Here's a step-by-step guide on the best way to paint vinyl kitchen doors:
Clean the surface: Clean the vinyl kitchen doors thoroughly to remove dirt, grease, or other contaminants.  For this purpose, you can use a mild detergent mixed with water and a sponge or cloth.  Rinse off the cleaning solution and allow the doors to dry completely.
Sand the surface: Lightly sand the vinyl doors using fine-grit sandpaper (around 320 grit) to create a slightly roughened surface.  This step helps the paint adhere better to the vinyl.  After sanding, wipe away any dust with a clean, damp cloth.
Prime the doors: Apply a high-quality primer suitable for use on vinyl surfaces.  Choose a primer specifically designed for vinyl or plastic materials.  Apply the primer evenly using a brush or roller, following instructions.  Allow the primer to dry completely before moving on.
Paint the doors: Select fiscally formulated for use on vinyl or plastic surfaces.  Acrylic latex or enamel paints work well for this purpose.  Apply using a bush or a roller in a thin, even finish.  Allow each coat to dry completely before applying the next one.
Apply a topcoat (optional): You can consider applying a clear topcoat to provide additional protection and durability.  This step benefits kitchen doors exposed to moisture or frequent cleaning.  Choose a topcoat suitable for painted surfaces and follow the manufacturer's instructions for application and drying time.
Allow for curing/drying: After the final coat of paint or topcoat, allow the doors to cure fully before reinstalling or using them.  Curing/drying time can vary depending on the type of paint used, so refer to the paint manufacturer's instructions for specific guidance.
Remember to work in a well-ventilated area and follow all safety precautions mentioned on the paint and primer labels.  Additionally, it's always a good idea to test the paint and primer on a small, inconspicuous area of the vinyl door before proceeding with the entire surface to ensure compatibility and desired results.
Do you need matching accessories such as panels, plinth and glazed doors, with pricing CLICK HERE? Require bespoke doors and drawer sizes? Let us know your dimensions, and we will be happy to quote.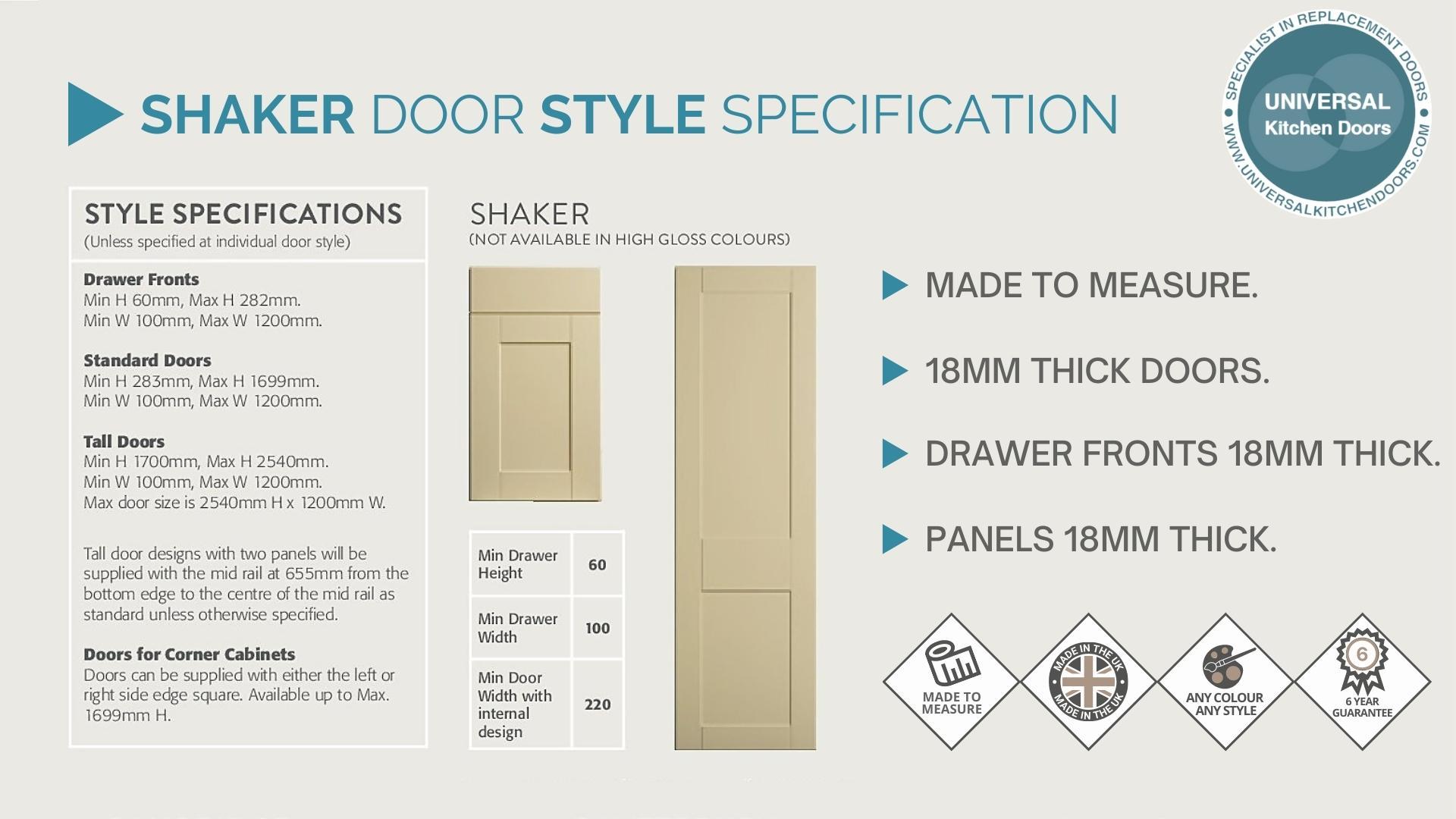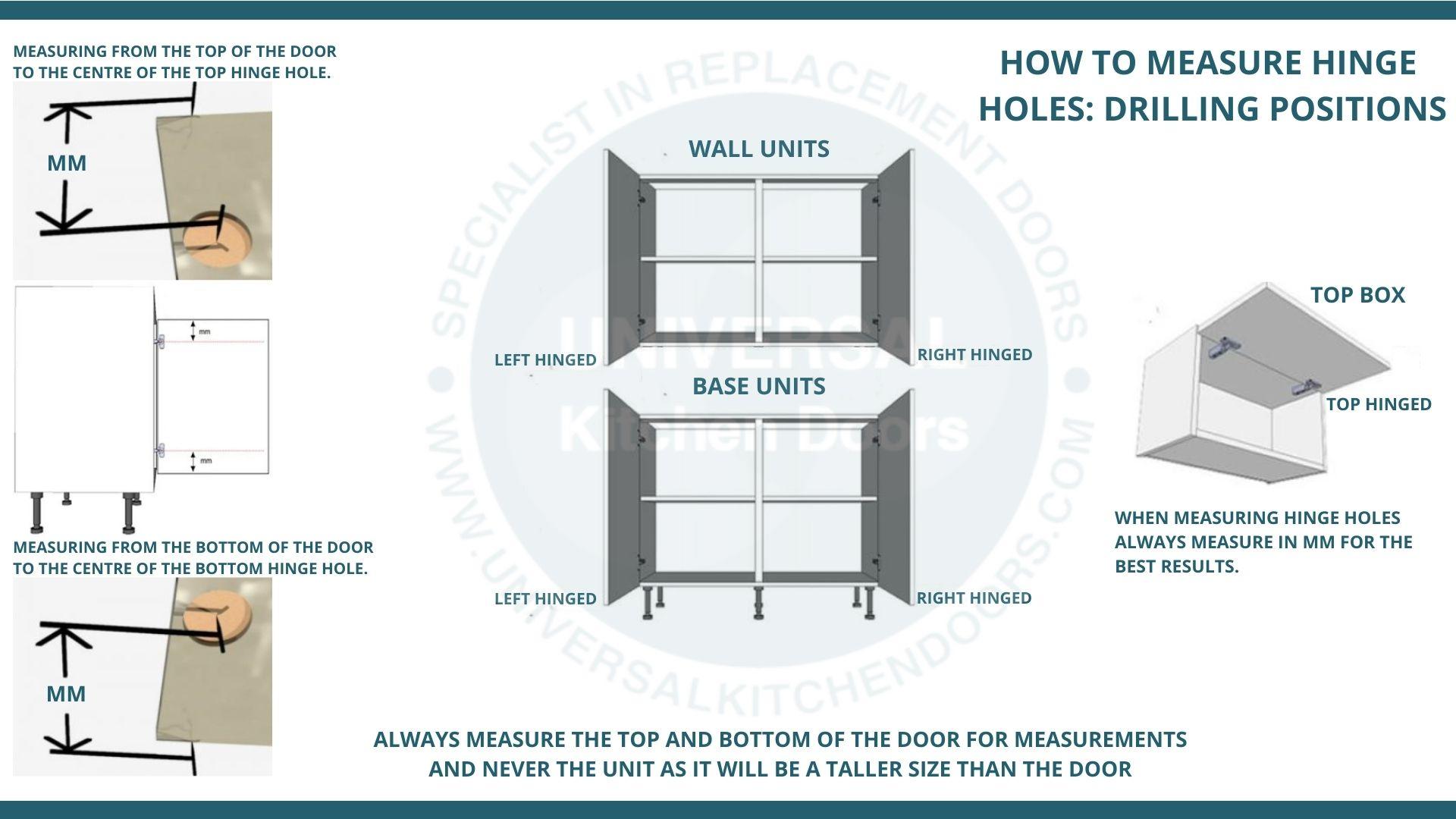 Estimated Delivery Time: 7-10 working days.
When ordering this product as part of a larger order, all products will be dispatched together once the order has been fulfilled at the factory.