JAYLINE GLOSS ACCESSORIES
SUPER GLOSS PANELS & ACCESSORIES

Jayline Super Gloss accessories and decorative panels are designed to finish your new kitchen.  Select your colour, then choose which accessories you need from cornice pelmets and plinths.  SuperGloss decorative panels are used in many ways, from fillers to finishing the sides of your units, beautiful simple-looking gloss accessories to match your new cupboard doors. 
For information on Jayline Super Gloss replacement kitchens door and drawers, CLICK HERE.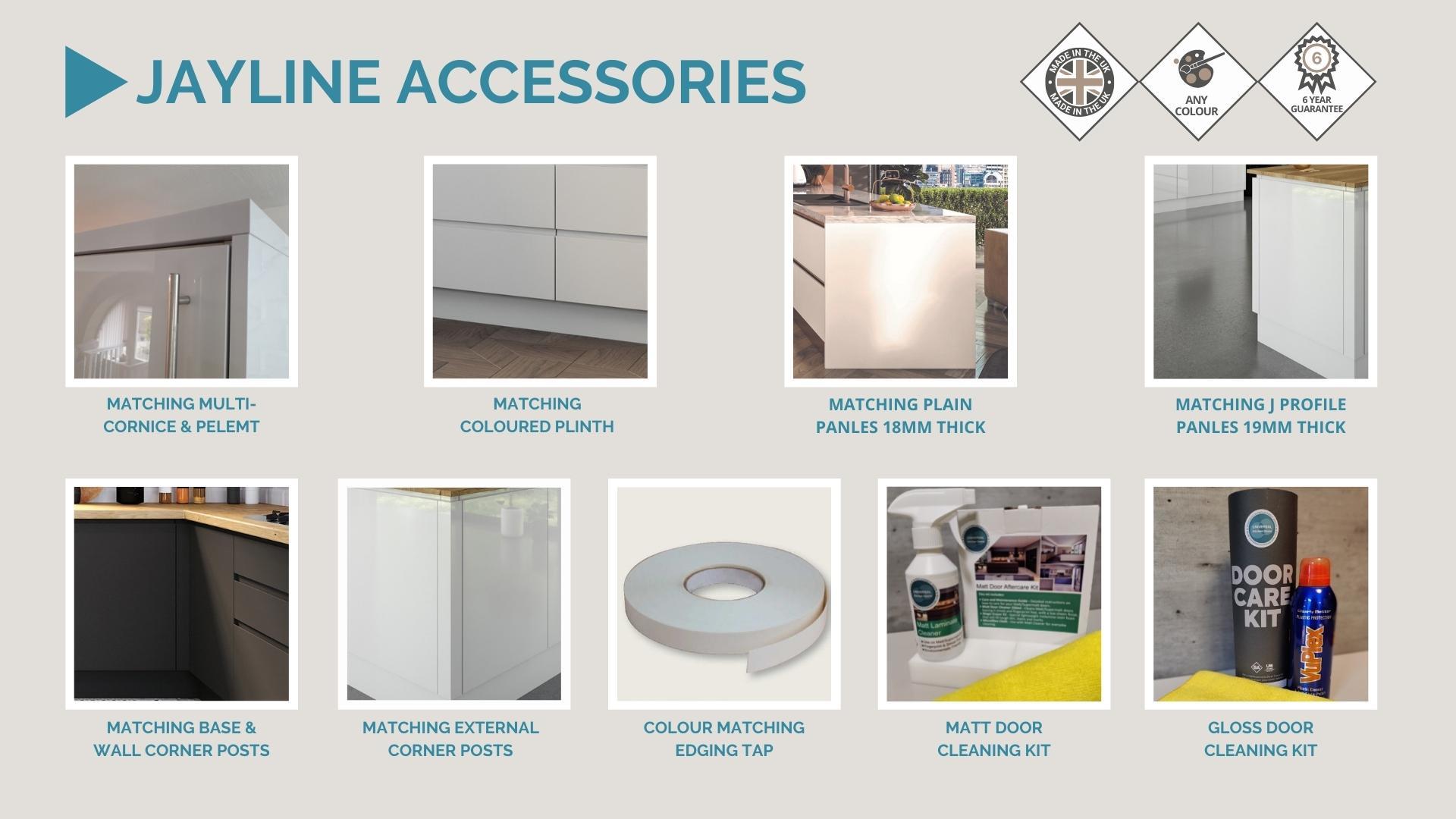 Estimated Delivery Time: 3 working days.
When ordering this product as part of a larger order, all products will be dispatched together once the order has been fulfilled at the factory.