FIRBECK SUPERMATT ACCESSORIES
FIRBECK SUPERMATT ACESSORIES
Beautiful but simple-looking accessories are available to enhance your kitchen.  Firbeck Supermatt decorative panels will give you a superb, smooth finish with your chosen kitchen cabinet doors.  Decorative panels are used in many ways, from fillers to fill your gaps to finishing the sides of your carcase.  Choose your matching coloured accessories for that perfect finished look. 
For information on Firbeck Supermatt replacement kitchen doors and drawers, CLICK HERE.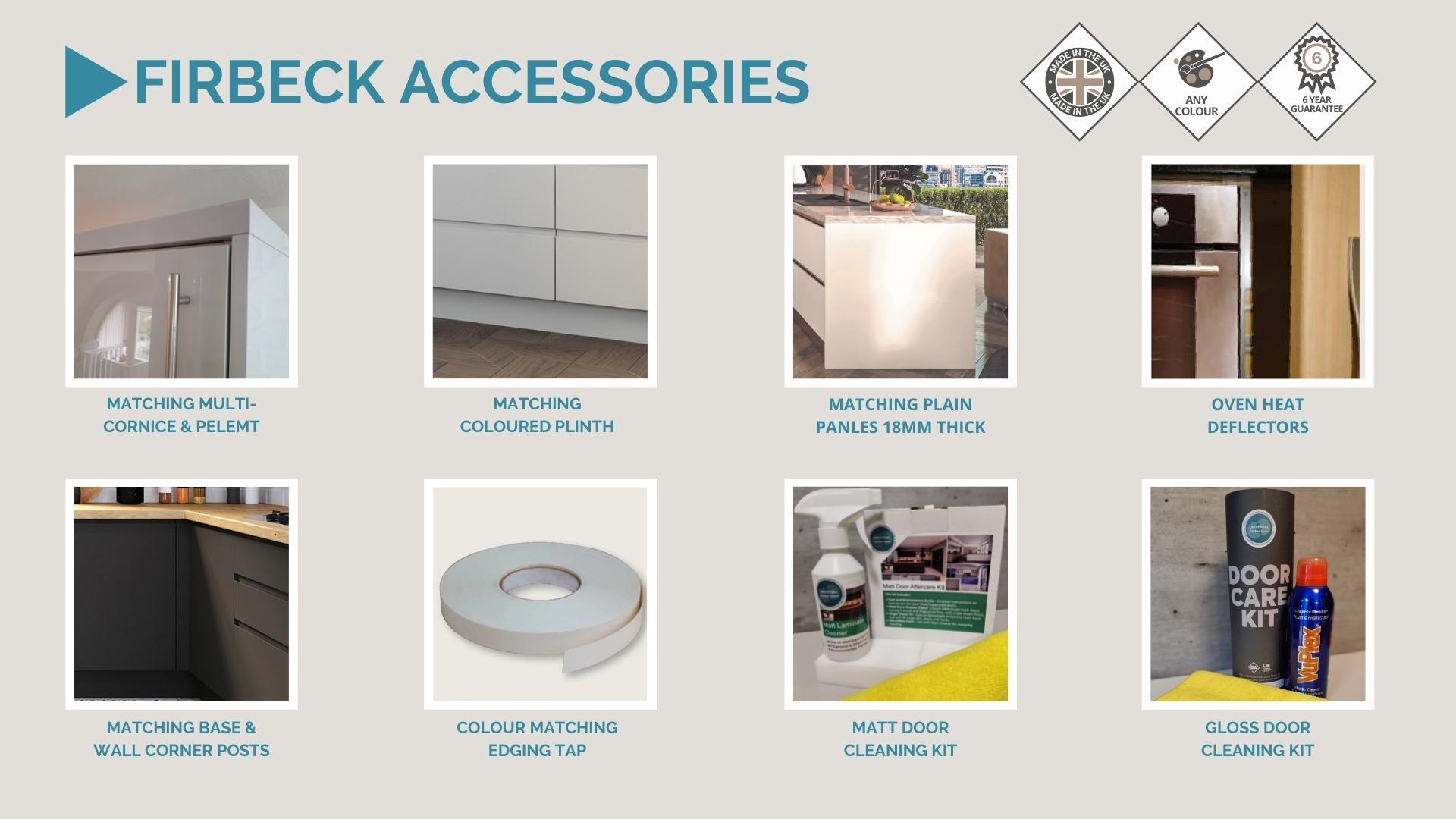 Estimated Delivery Time: The standard door sizes have an estimated delivery time of 3 to 6 working days, while bespoke door sizes may take up to 8 to 10 working days. 
If this product is ordered as part of a larger order, all products will be shipped together once the factory has fulfilled the order.