SUPERMATT DOORS & DRAWER FRONTS 
This superb range called the Firbeck is available in the Supermatt finish, available in 5 colours: white, cashmere, light grey, dust grey and graphite.  This kitchen door gives you the smooth finish you always wanted.  The door style is a slab design that will make any kitchen look sleek, but the best part about this range is it's our best price for the Supermatt door we sell.  Firbeck doors are manufactured to a thickness of 18mm.
Firbeck is manufactured to FIRA certification, giving you the best heat and moisture resistance possible, making these doors great for your kitchen, bedroom, and bathroom.
PRODUCT BENEFITS:
QUALITY SUPERMATT.

SLAB DESIGN.

PRE-DRILLED HINGES HOLES.
BESPOKE DOORS.
EASY FITTING.
SIX-YEAR WARRANTY.
UK MADE.
Do you need matching accessories such as panels, plinth and pelmets with pricing? CLICK HERE. Require made-to-measure doors and drawer sizes? Let us know your dimensions, and we will be happy to quote.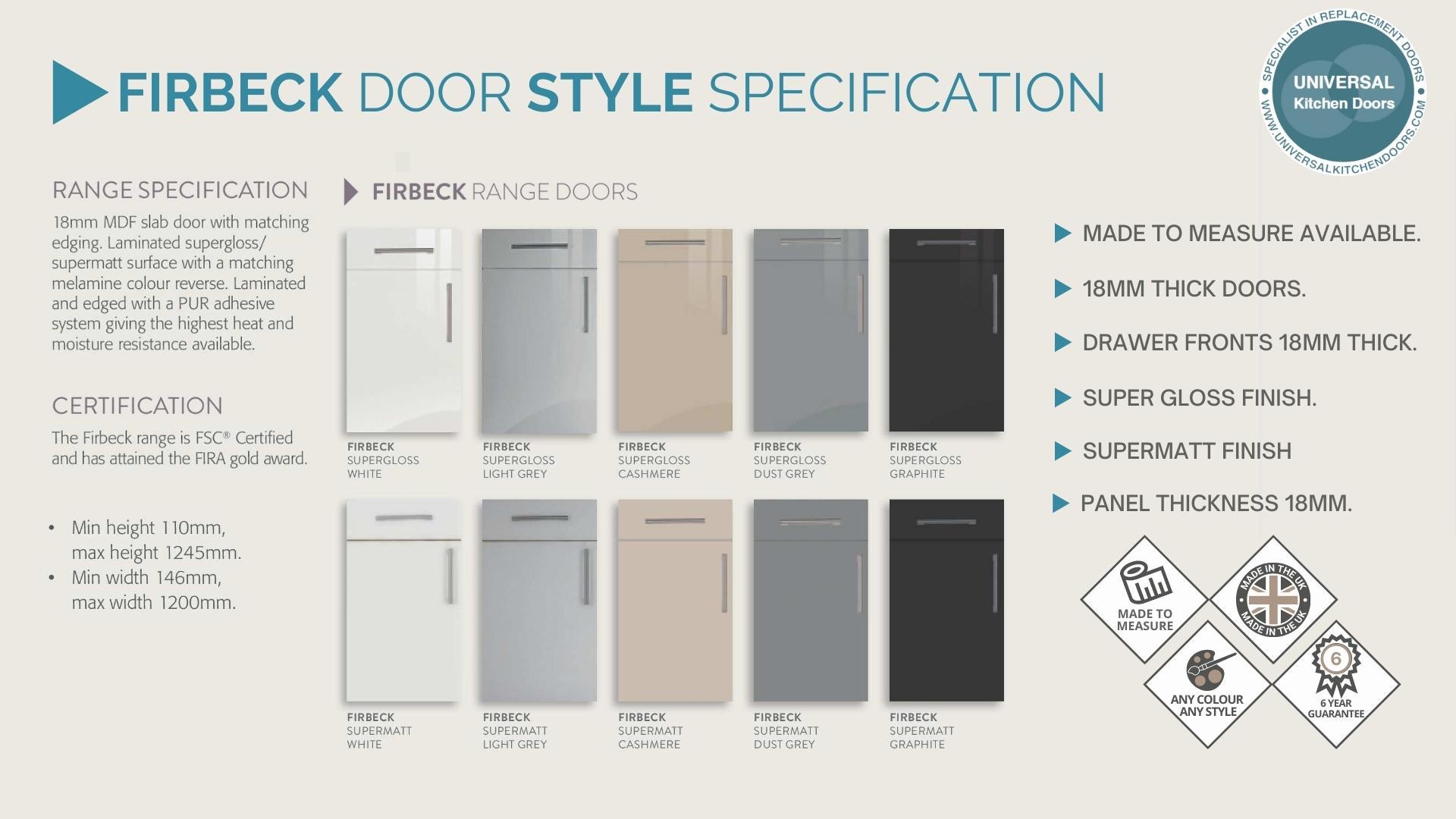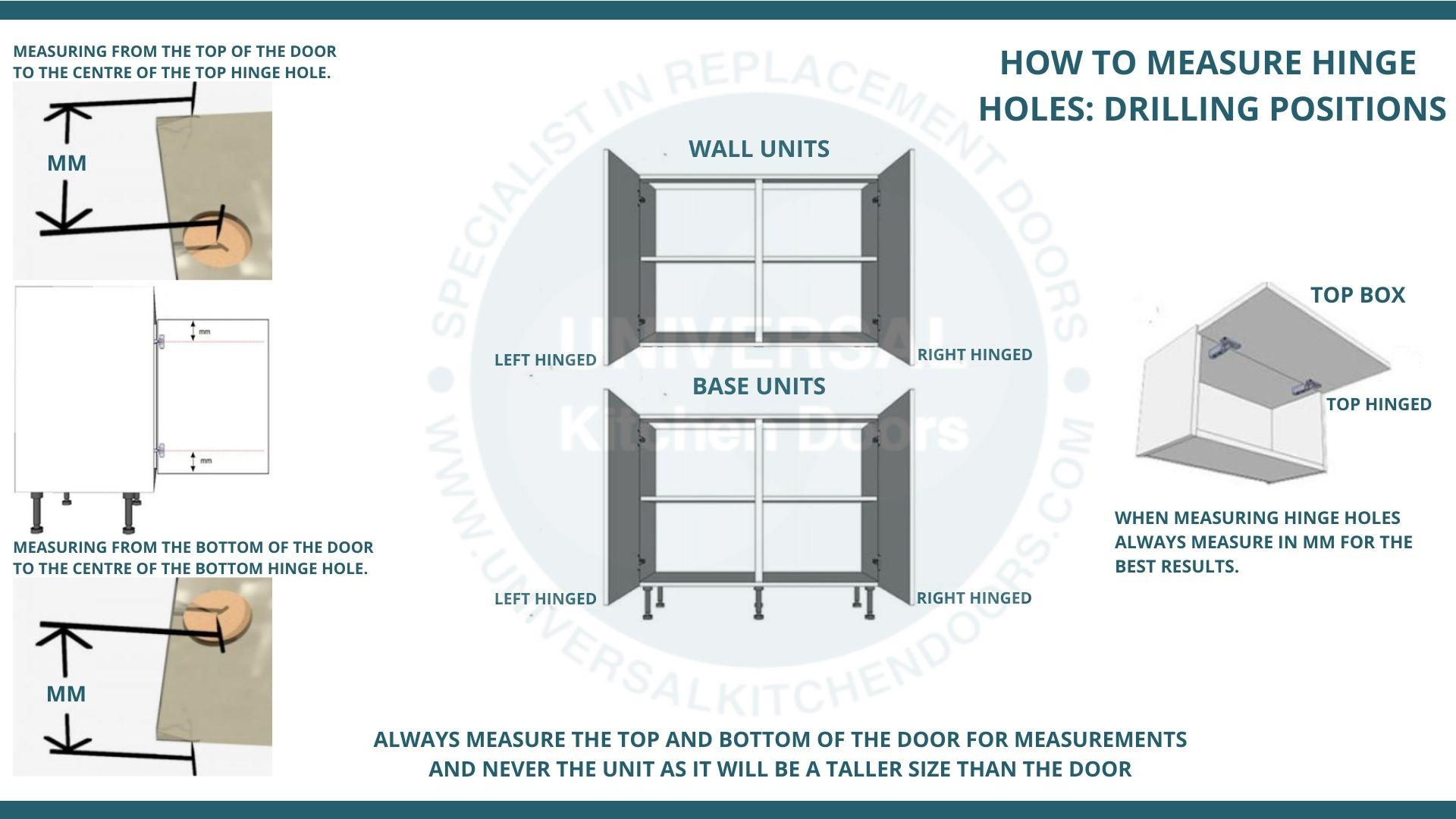 Estimated Delivery Time: The standard door sizes have an estimated delivery time of 3 to 6 working days, while bespoke door sizes may take up to 8 to 10 working days. 
If this product is ordered as part of a larger order, all products will be shipped together once the factory has fulfilled the order.